This is my first time writing a What I Ate post and my first time writing a food diary. It's about a day that I shared with a friend. We ate because we always do! Let me know what you think!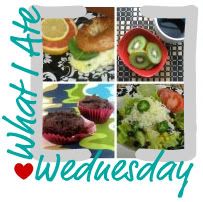 This past Monday my friend Latrisha came to visit. She brought me a vegan cupcake and bought me breakfast out. Thanks Latrisha. Before we went to breakfast we both had glasses of my home-brewed green tea kombucha. For breakfast we ate Sundubu which is spicy Korean tofu stew with tons of vegetables. The stew comes to your table piping hot and still boiling. You crack an egg into the stew yourself and the egg cooks in the stew at the table! Plus, at any Korean meal there are always two things: rice and banchans. The banchans are little side dishes. They are often vegetables. The banchans at our table were the quintessential kimchi, spicy cucumbers, and marinated bean sprouts. They are always complimentary. We also ate a giant vegetable pancake called a jeon. Everything was delicious! Spicy food is the best way to wake up!
We were very full once we finished everything. Latrisha and I needed some time to digest and some after meal caffeination. There was quite simply only one option. We had to have espresso. So, we did. Latrisha bought me breakfast so I bought us some espressos. They were not double but triple espressos.
The weather on Monday was gorgeous and luckily for us the café we went to had outdoor seating. We sat outside, talked, sipped, and relaxed after our giant breakfast. A giant breakfast that we both enjoyed!
Breakfast happened pretty late and neither of us ate any kind of big lunch. Latrisha didn't eat lunch but I ate a light one after we had an afternoon cocktail and some snacks. By the way, I don't usually have afternoon cocktails but sometimes it's just what you need.
We listened to music and were generally lethargic for most of the afternoon. That espresso didn't really keep us going. But eventually we decided to go to the mall. That was fun. At the mall we ate pretzels. You kind of have to when you go to the mall, right?
It only took us 15 minutes to get to the mall but getting back to my house was a different story. The traffic in Northern Virginia is atrocious. It took us nearly one hour. I neglected to take pictures of dinner! Sorry! We ate a simple meal of noodles with nooch. Nooch is veggie slang for nutritional yeast. It's packed full of protein and vitamin b12!
What was your most favorite meal recently?